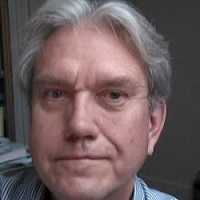 Al Kuslikis
Senior Associate for Strategic Initiatives American Indian Higher Education Consortium
An important focus of Mr. Kuslikis' work involves identifying strategies for supporting research, education, technology transfer, and community development programming at the nation's TCUs particularly through partnerships among the Tribal Colleges and the larger stakeholder community – including federal, tribal and state agencies, higher education institutions, organizations, and businesses.
Mr. Kuslikis has accumulated over twenty years of experience in American Indian higher education, beginning with his work at Diné College on the Navajo Nation.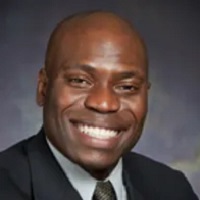 Onyema Osuagwu
Associate Professor, Electrical and Computer Engineering Department
Assistant Director, Center for Cyber Security Assurance and Policy
Morgan State University
Dr. Osuagwu was the inaugural Artificial Intelligence/Machine Learning Thrust Lead for Advanced Health Technologies, a Senior Professional Staff Research Scientist, and a lecturer with the Johns Hopkins University Applied Physics Laboratory and JHU Whiting School of Engineering – EP. During this time, he led and participated in Cybersecurity, Artificial Intelligence & Data Science Laboratory wide initiatives.  He is a Wall Street veteran and venture capital advisor serving as an investor, founder, executive, and advisor across several corporations and funds.  
Dr. Osuagwu earned his Ph.D. in electrical and computer engineering with an additional neuro-engineering concentration and an M.S. in applied mathematics at the University of Illinois at Urbana-Champaign.  He also has an M.A. and B.A. in physics with a mathematics concentration and a B.A. in psychology with concentrations in computer science, physics, and business, from the City University of New York. His research interests include but are not limited to Cybersecurity in Autonomous Systems, Vulnerability Research, Data Privacy, Reverse Engineering (Software/Hardware), Cybersecure AI/ML Tools, Architecture, and Infrastructure, General Artificial Intelligence, and AI-driven studies of emergent phenomena in physical/complex systems.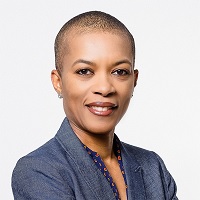 Fay Cobb Payton
Professor Emeritus
Former Full Professor (with Tenure) of Information Technology/Analytics
NC State University
Dr. Payton was a Program Director at the National Science Foundation (NSF) in the Division of Computer and Network Systems.  At the NSF, she initiated the CISE Minority-Serving Institutions Research Expansion Program (CISE-MSI Program) along with the Access to Cloud Computing Resources. She (along with a group of colleagues) received the 2020 NSF Director's Award. 
Her research includes data integrity, AI bias/ethics, healthcare IT and tech innovation at the intersect of race/ethnicity and gender.  She holds a B.A. (Accounting) and MBA (Decision Sciences) from Clark Atlanta University and a B.S. (Industrial/Systems Engineering) from Georgia Institute of Technology.  Her Ph.D. is in information and decision systems from Case Western Reserve University with a specialty in health care. Prior to her appointment at North Carolina State University, she worked at EY, IBM and Time Inc as a Systems Engineer.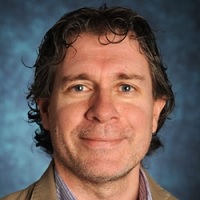 Enrico Pontelli
Regents Professor of Computer Science 
Dean of the College of Arts and Sciences 
New Mexico State University 
Enrico received a Ph.D. in Computer Science from NMSU, a Master in Computer Science from the University of Houston and a Laurea cum Laude in Computer Science from the University of Udine (Italy).
He is the author of over 300 peer-reviewed publications and the PI or co-PI of extra-mural funding for over $20M. He is the recipient of a NSF CAREER award. His areas of research interest cover a broad range of topics in Computer Science, including logic and constraint programming, knowledge representation and reasoning, bioinformatics, assistive technologies and computer science education. He is passionate about broadening participation in computing. He is the founder and director of the Young Women in Computing program, launched in 2006, which served over 20,000 students in the last 15 years. He serves in the leadership team of the Computing Alliance of Hispanic Serving Institutions (CAHSI) and he is the lead of the Southwest region of the CAHSI Includes Alliance. He is the founding director of the NMSU Center of Research Excellence in Smartgrid Technologies (iCREDITS).